4 tags
mccrushington asked: When the hell are you putting this is legit theaters, coming near New Jersey, putting this on DVD, or at least streaming this?? I've been waiting months to see it!
Bard Screening of The Exquisite Corpse Project... →
adamconover: If anyone reading this is a current Bard College student, we're screening our movie The Exquisite Corpse Project tonight at 8pm in Weiss Theatre, followed by a Q&A. Come see how your alumni done good!
"This is a film that was engineered to be the best possible product, not the..."
– Abe Schwartz: The Exquisite Corpse Project: Fresh New Docu-Comedy Seeks Audience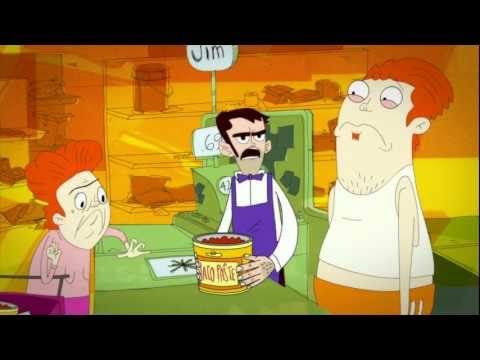 Watch
Olde English sketch pilot. In 2008, Olde English decided we were ready to have a TV show, and we started pitching ideas to cable channels. Most of our ideas were for themed sketch shows — my (Raphael's) favorite was for basically a comedy version of TRL, full of original music videos, interviews with real and made-up celebrities, and youth-skewing commercials (we were about ten years...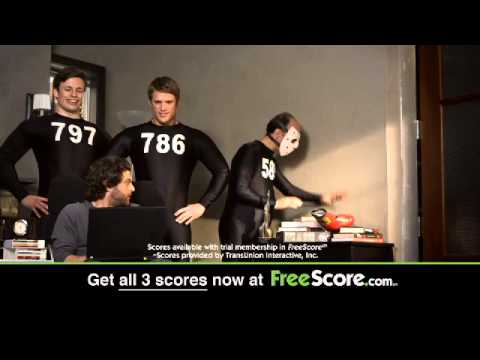 Olde English TV Tropes →
If you're not familiar with the TV Tropes Wiki, it's where obsessive media fans name and catalogue every phenomenon that occurs on their favorite shows, movies, and web series. It is, in other words, the antithesis of creativity, in that it seeks to pin and label creative work down like so many chloroformed butterflies. Now, finally, some crazed TV Tropes editor has caught us in her...
Adam Conover's Personal Brand: In other words,... →
adamconover: An aspiring comedy writer who's taking a "Writing for SNL" class and saw this thread on packets on Matt Ruby's blog wrote me asking for tips on writing a Daily Show packet; she also asked if I had any general advice on writing comedy for television. I replied: Here's my advice: A lot of people get hung up on the idea of getting a job writing for the Daily Show, Colbert, SNL,...
Watch
This very funny video was directed by Margaret Laney, good friend of Olde English and producer of our upcoming film The Exquisite Corpse Project. Enjooooooooooooy! -Raphael
"Principato asked a young manager about a client named Raphael Bob-Waksberg...."
– Raphael got this pretty amazing mention in last week's New York Times Magazine article about our manager, Peter Principato. The entire piece is a pretty great look into how your comedy sausage is made, so if you're a comedy fan, check it out. - Adam
Watch
adamconover: Here's a video of a set I did last week at Under St. Marks. The video quality isn't great, but the comedy quality is! Funny stuff! -R
Watch
Something is coming in 2011.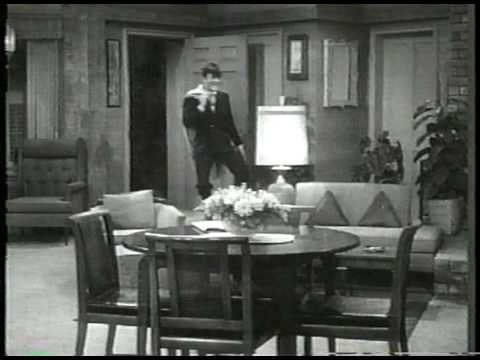 Watch
eugenecordero: erockappel: At long last, the short film that I made along with Charlie Sanders has found its way to the internets.  We really had a great time putting this together, and if it does well, we might have the opportunity to do some more long form content like this on the site.   So if you like what you see, PLEASE REBLOG THIS AND SPREAD IT AROUND AS MUCH AS YOU CAN!!!...
Watch
owenparsons: dangurewitch: Dance Clubs Are The Worst. An original dance song about hating dance clubs. Written by me & Sarah, directed by Vince, with damn catchy music written & produced by Jesse Novak. This one comes from a very real place. This College Humor video features a new original song by Jesse Novak! Or, to reorder that sentence more appropriately — College Humor...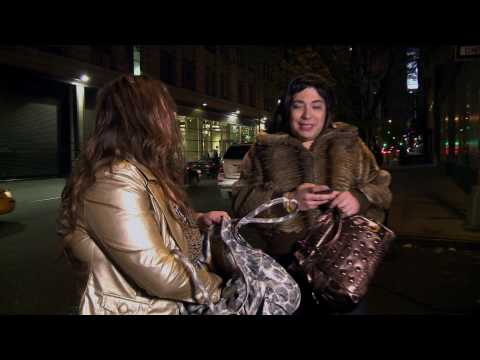 Watch
Last week, Daniel Tosh featured our seven year-old sketch "Hello? Fuck!" on his Comedy Central series Tosh.0. Here, in their entirety, are his comments on the sketch. - Adam
On the Road
iloverap: Hey y'all, I'm hitting the road for the next two weeks or so with my lady as we move from NYC to LA. We'll be posting about our adventures over at Maya, Dave, and The United States of America. If you need your I Love Rap fix, may I recommend going back to the beginning and checking up on all the classics that you've already missed out on! Otherwise, see you soon. Should be back by...
Father's Day Bonus: "Can Susie come...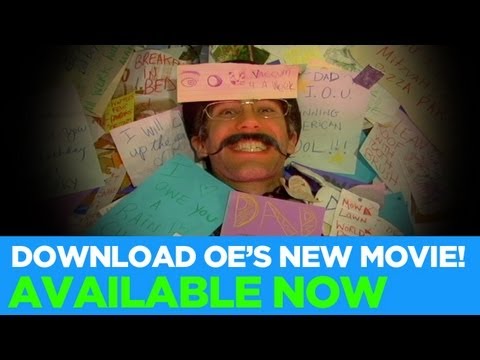 Watch
Hey everybody! Watch this amazing new series directed by OE's own Adam Conover and featuring friends of Olde English Jerry Seinfeld and George Costanza! adamconover: jerryandgeorge: Check out all new episodes starting May 27th! When Jerry Seinfeld and George Costanza asked me to direct their new internet web series, I jumped at the chance. "These guys are television icons," I thought....
McSweeney's Internet Tendency: Macbeth and Macduff... →
Hey! Are you a gigantic drama nerd or a high school English teacher? If so, you might enjoy this piece I wrote for McSweeney's. -Raphael
The Top 6 Obama/Fresh Prince of Bel-Air Videos On...
From worst to best: #6: The Fresh Prince of Obama In a way, it's the worst; in a way, the best. I remember making videos like this way back when and being so pumped about how good they were. It's that energy and excitement that I know was a part of the making of this that makes me love it even though there are barely any lines that are on beat. #5: Obama Health Care This...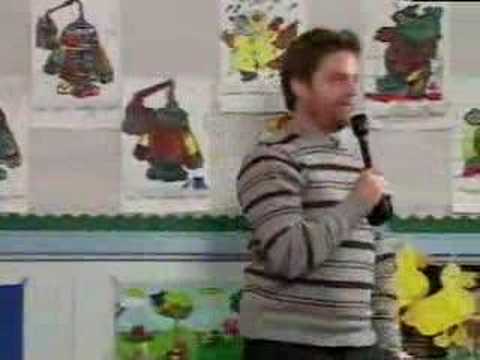 Watch
For the final Very Fresh at the UCB Theatre in New York, we decided to perform some our favorite sketches from the past three years of doing the show. Then, we decided to post the whole thing online! Watch a video of the entire show above, or check out each sketch individually: Grease A Big Fat Promotion Mikhail Shobobolov and Xixs Paper Planes
What We've Been Up To
Not to put you in one groove, but is Olde English working on anything new? OE is my favorite online sketch group. - pom5 I get this question a lot. Like, a lot a lot. For the record, here's the answer: Even though we haven't put out a new sketch in a few years, we've been working constantly the entire time since. We've written two half-hour pilot scripts, created...
Watch
Hey, guys, we got interviewed, for, some thing. (If the embedded video won't play, you can watch it here.) After the interview, Dave followed up with this email: "Gettin' Jiggy Wit It (and actually the vast majority of Big Willie Style) was produced by The Trackmasters who I kind of hate. Very embarrassing for me." THE MORE YOU KNOW. -Raphael
Watch
peterberkman: Reggie Watts is an unparalleled performer. Reggie Watts improvises a concert that only he can hear, live, in Union Square. (If you're unfamiliar with Reggie and the totally unprecedented work that he does, here's an intro. And here's a lot more.) - Adam
boringoldraphael: Home for Hannukah (a...